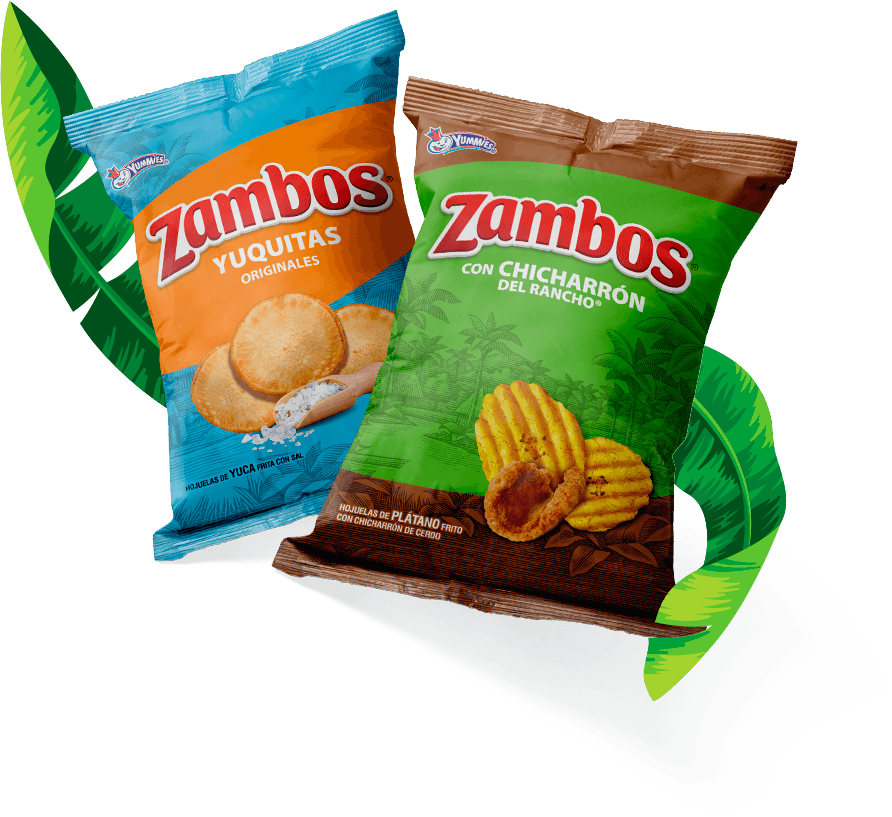 Positioned as a product line with the highest quality, our brand has been in the market for over 40 years Generations of consumers grew up with Zambos and turned them into Honduras and Central America's most iconic and nostalgic brand all over the world.
Where and when were Zambos created?
"Alimentos Astro S.A. de C.V" Salty Snacks division, part of the "Galaxia" Investment Group bought a Batch "CHIP COOKER" in 1973 with 175 pound/hour capacity, as well as a plantain cutter to run a low-cost operation.
Dinant started manufacturing their first plantain chips using local raw materials. The plantains were pealed at the production plant and sliced in long and rectangular pieces. They subsequently created the brand "Sambos" with an "S": round plantain chips to differentiate themselves from the Yummies family. After that, the brand name was changed to Zambos with "Z".
This is when only the most resistant and best-performing plantain varieties were selected.
The Plantains used to make Zambos are created from a graft of two plants. Adapted and developed for over 30 years o be planted and grown in the microclimates of Dinant's plantations located in Nicaragua (Nandaime) and the North of Honduras.
*This variety of plantain is the only variety used to make Zambos.